A simple, gospel-centered program for breaking the bondage of pornography.
Three 20-min Teachings
In each video, Dale
will help you redirect
your heart toward truth.
Three QuickTask PDF's
Turn truth into
transformation with our
helpful study guides.
Private Community
Stand strong against
spiritual attack by walking
in the light with others (optional).
Real-Life Testimonials
I just finished this course and my life is changed. I've tried so many programs and different methods to be set free from bondage but you brought what many others don't to this problem, the Gospel. I've preached, lead, and encouraged others to be set free from sin without truly knowing it myself. Now I do, and being born again is so much more than I presented it to be. It's a state of being that I can't really put words to other than to say that the Lord is great! It wasn't until your course that I recognized how important true Repentance is. I loved Jesus as Savior but not as Lord but now I see that he is Lord and there is no shame in being a slave to Christ! Thank you and Glory be to God. I'm beginning to live and love in freedom!
Kyle B., Age 21, Canada
I just wanted to say thank you from the bottom of my heart for creating the Stand in Victory course. My husband has tried everything and nothing ever worked for him to be victorious over the sin of watching porn. He got up early to finish your course yesterday morning while I was still sleeping and when I woke up he was crying and he told me he rededicated his life to Jesus. We wept happy tears together. Thank you for allowing God to work through this ministry and for creating this course. Because of it, my husband is saved!
Jessica E., Pennsylvania
For years, I believed I couldn't break free from this bondage no matter what I did. I was exposed to pornography at a very young age, and nobody told me that the things we hide in the dark grow in the dark. I realized I was in chains and wanted to break free, but I couldn't. I believed that God could resurrect the dead, heal the sick, and give sight to the blind, but for some reason, I didn't think He could heal this. It wasn't until I came across Stand in Victory that things changed. I began to watch these Gospel videos and workbooks and I started to believe that God could indeed free me too! Since finishing this program, I'm born again! I've fallen so deeply in love with Jesus—my Lord, my Savior, and my God. Honestly, I can't contain myself. I feel like I'm about to explode for Him. This ministry is like Moses commanding Pharaoh to, "Let my people go, so they can worship me!" Thank God for Stand in Victory!
Joshua R., Berlin, Germany
I had quit porn before for long periods of time but always fell back into sin and the shame that came with it. I thought that I was a faithful man of Christ who just had a porn problem. However, I came to a point where I couldn't hide my shame any longer and needed help. I confessed my sins to a brother who had conquered this sin and he led me to Stand in Victory. With the lessons and blunt proclamation of the Gospel, I finally realized that I never gave Jesus lordship over my life. Dale's breakdown of habitual sin in 1 John 3 made me realize that I was obedient to sin and not a child of God. It led me to a saving repentance and now I have such an awesome understanding of the Gospel! My eyes have been fully opened to the glory that is Christ and how my life is His alone. Praise be to God for His sacrifice. Thank you for your ministry!
Job J., 22, Arizona
A friend of mine took the Stand in Victory course and has been set free from the bondage of pornography. His story is very humbling. It actually brought me to tears. The verses this program pointed him towards and brought clarity to, transformed his walk with God. Jesus is now his Savior and LORD. He made that change clear and evident in tonight's men's group. In fact, two other men are going to take the course as a result of his change. Praise be to God!
Tommy W., United States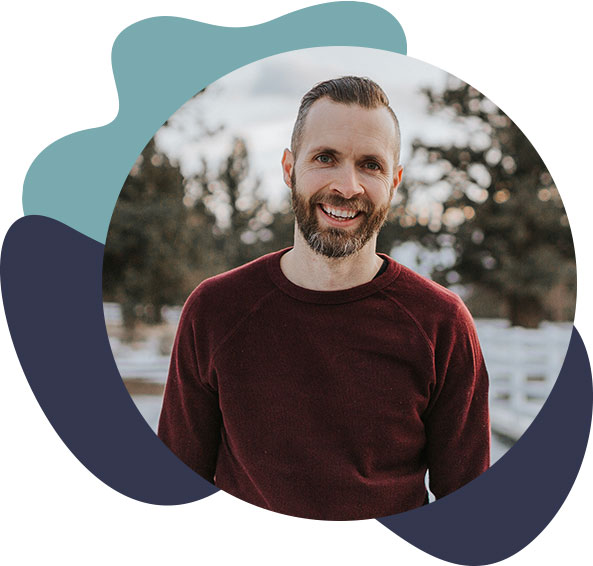 Hello, I'm Dale Partridge
Widely known as an online thought leader on faith, family, and church; Dale is also a Bible teacher and Wall Street Journal bestselling author read by thousands. He and his wife Veronica produce a Top 100 Christian podcast titled Real Christianity, lead a biblical marriage program at UltimateMarriage.com, and operate a house church planting ministry at Relearn.org.
Dale studied biblical theology at Western Seminary and now serves house churches in the Pacific Northwest. At the core, Dale's mission is to bring the church back to the Bible. Together, they live with their three children on a small farm in Bend, Oregon.
Enroll Now $49
Frequently Asked Questions